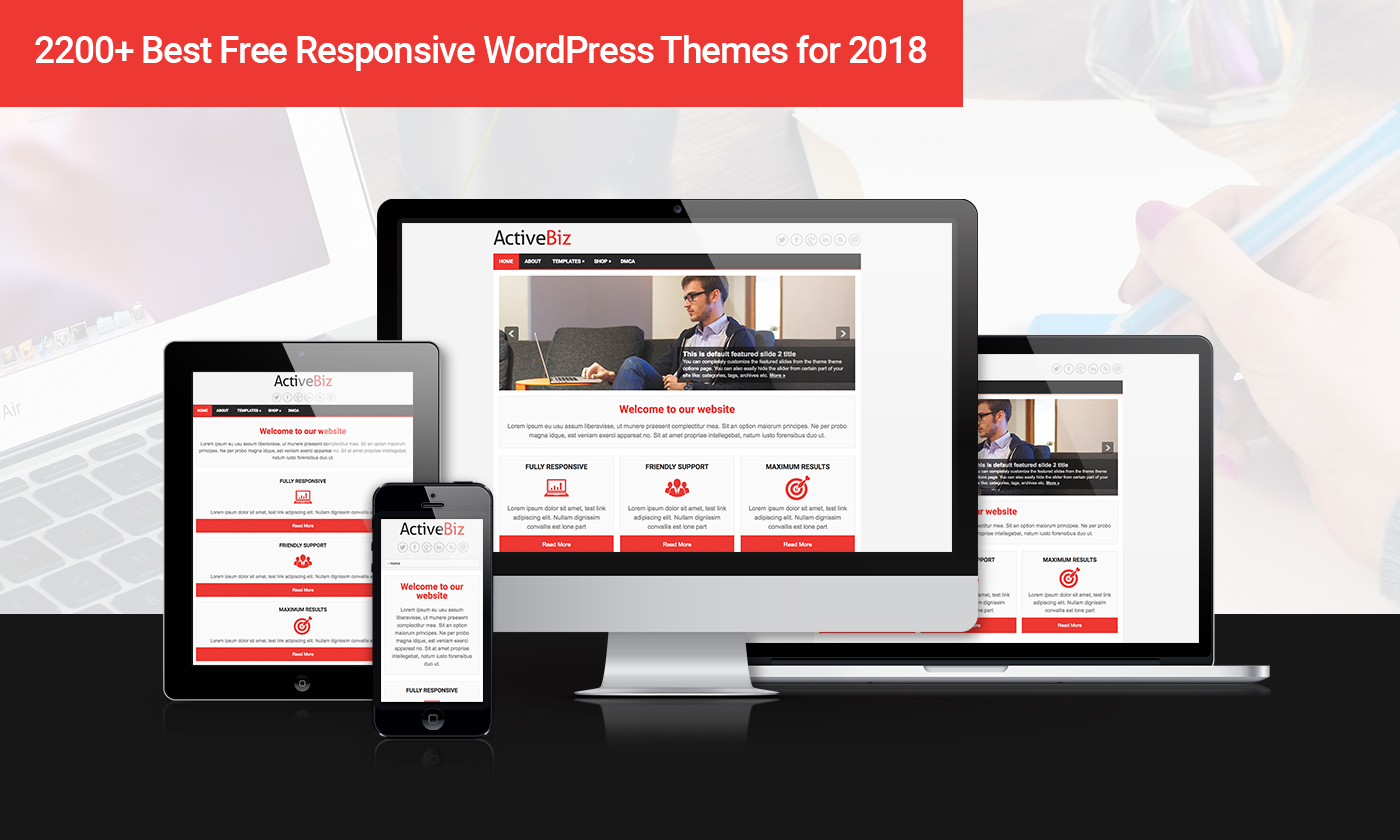 We've compiled the best 2200+ WordPress themes. And they are all free and responsive, so they work in mobile devices and tablets too.
The list is kept current through August 2018 and all the themes work with the latest version of WordPress.
Because of the large number, we had to exclude images since they would take a very long time to load.
You can use your browser's search feature ( cntr + f ) to find key words (ex: Account) and narrow down the themes. Or use the search feature on the right.
Enjoy!