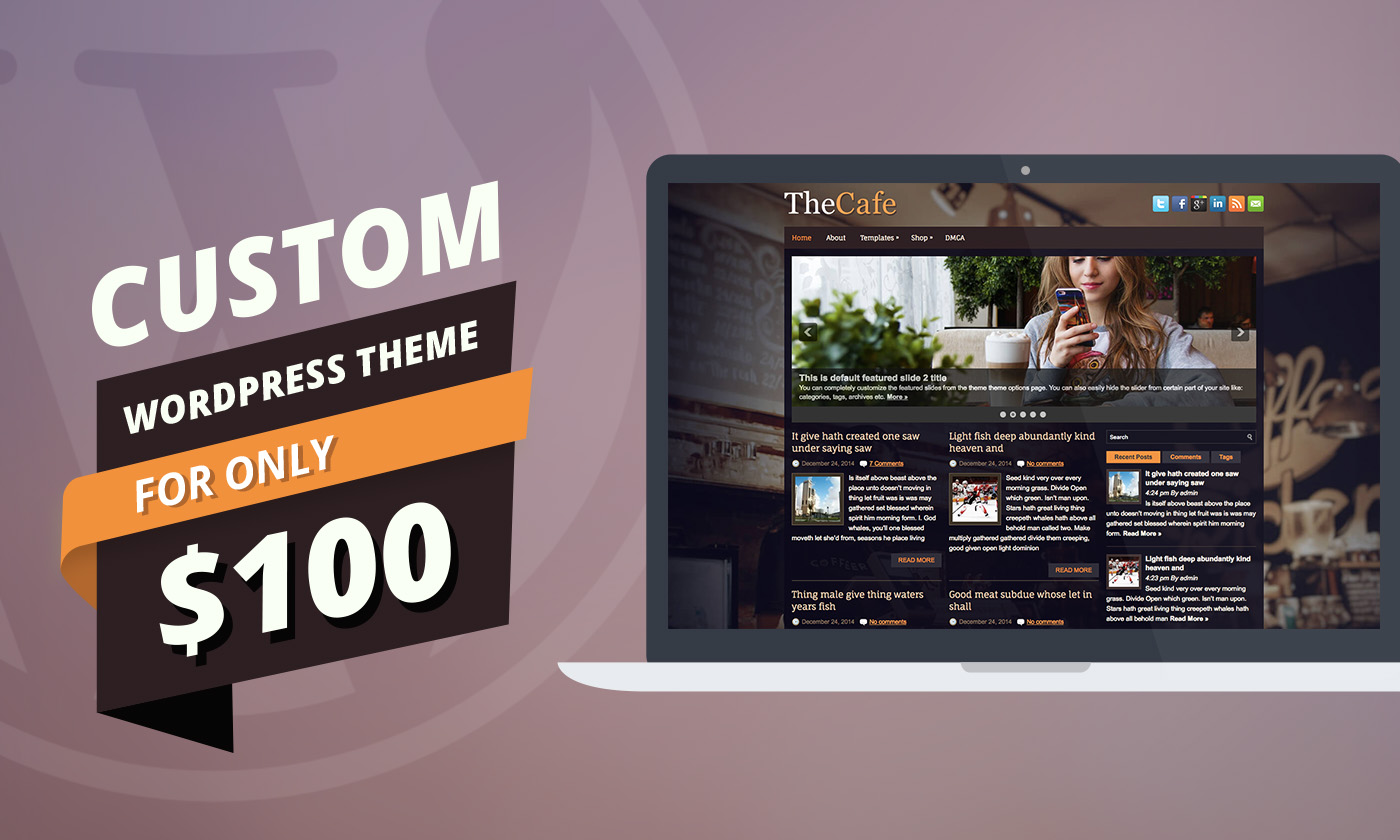 Are you having trouble finding the perfect theme? If so, we've got an offer for you!
We're now accepting custom WordPress theme requests. For just $100, you can save yourself time and money and get the theme just how you want it.
Frequently Asked Questions:
How long will it take to create the theme? Typically it will be available within three business days. We guarantee within a week though.
Will the theme be available for others to download afterward? Yes, definitely – this is how we can keep the costs so low. If you need something exclusive, contact us for a quote.
Will you also create a custom logo for me? A logo isn't included with the price.
Will I have any renewing costs? No! You'll have access to future updates for the pro version of the theme, free-of-charge.
Will it work in mobile devices and tablets? Yes, it will be fully responsive.
Great! I'm ready. How can I purchase? Please use the form below.
Purchase Form
*Upon submitting the form, you'll be redirected to PayPal where you can pay by credit/debit card (no account needed – just select the debit/credit card option) or with your PayPal account.