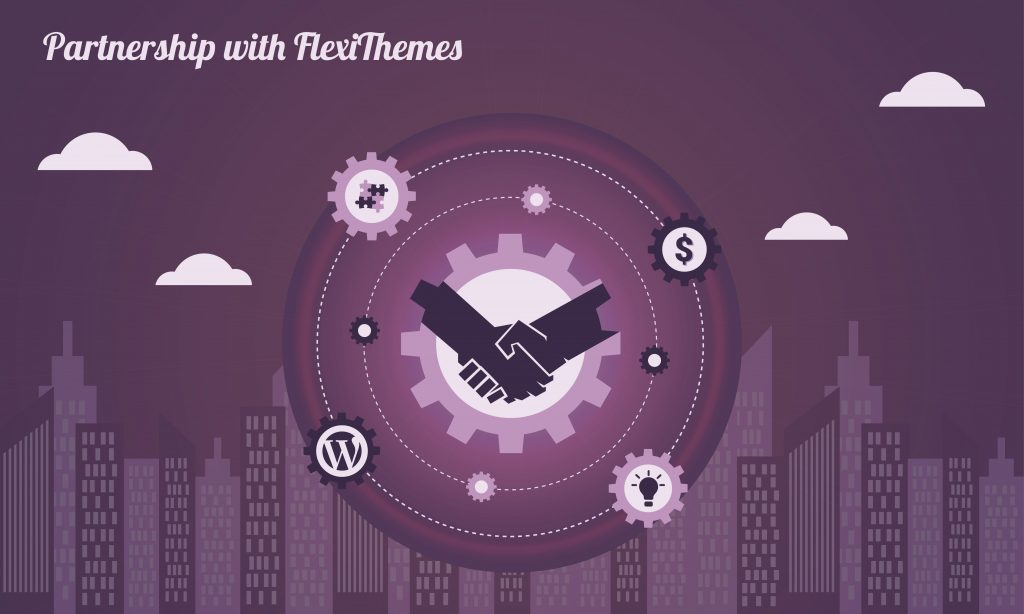 At FlexiThemes, we're always looking for creative ways we can partner with other awesome companies.
We have several ideas in mind for any interested businesses.
Sell our themes on your site. For example, a WordPress hosting company could offer all our themes to their clients as part of a hosting plan.
Cross promote. If you have a WordPress business that deals with plugins, training, etc, we'd love to do cross promotion with you.
Sponsor our site. If you want to advertise on our site, we have site-wide and newsletter packages available.
If you're interested in any of the above offers or if you have another idea, send us an email.