In this tutorial, I will show you how to verify your WordPress website in Pinterest – the easy way. It will take less than 2 minutes. Let's start…
Step 1. Download the HTML File from Pinterest
Go to Pinterest.
Select "Claim your website" at the top of Pinterest's home page.
Select "Upload HTML File"
Download the Pinterest HTML file to your computer.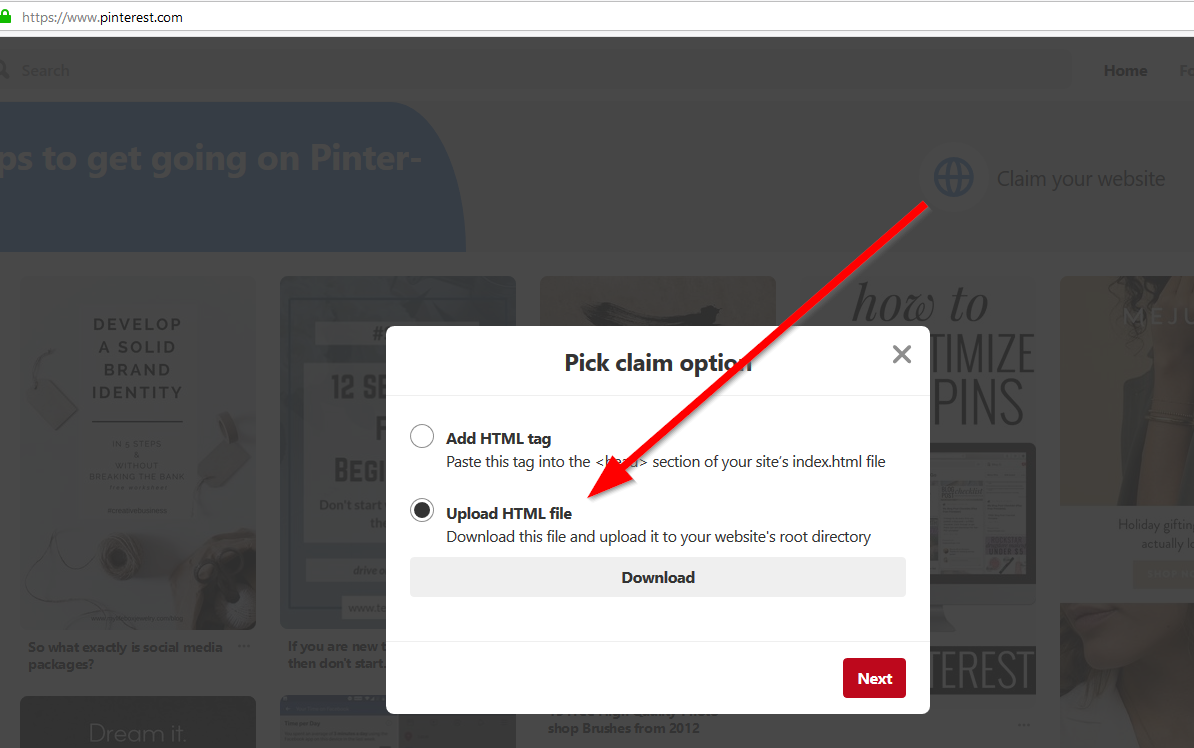 Step 2. Upload the Pinterest HTML File to your website root folder
Log into your cPanel account at your web host.
Go to File Manager, where we will upload the Pinterest HTML file
Make sure you're in your website's root folder, where WordPress is installed. It's usually the "public_html" or a "www" folder.
Use the Upload button at the top of the toolbar and elect the Pinterest HTML file that you downloaded in step 1.

Step 3. Go back to Pinterest and verify your website
Go back to Pinterest and click the Next button.
Click the Submit button to confirm the verification.
Pinterest will check within 24 hours and let you know by email that you've been verified.