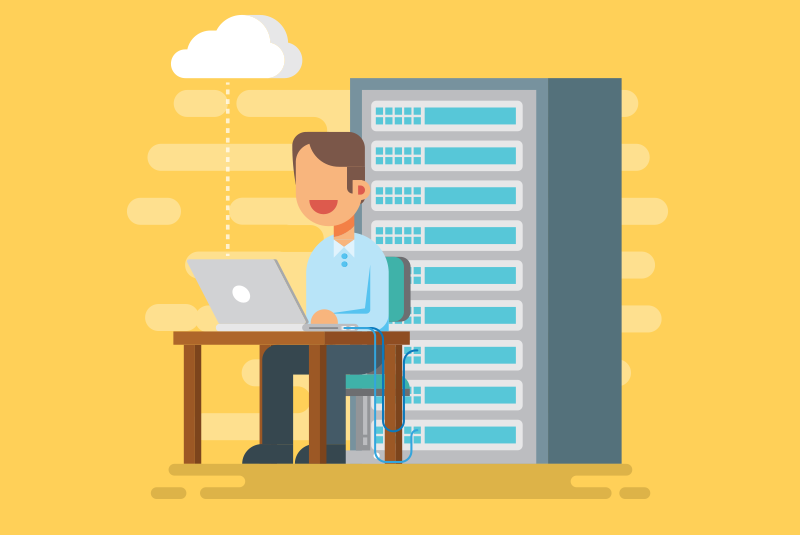 WordPress is the leading website builder in the world, powering 31% of the internet. With WordPress you can create almost any kind of website you can think of.
Unfortunately, choosing a perfect WordPress hosting plan is a bit confusing. It's because there are plenty of hosting providers available in the market offering a number of options and stunning features.
Today, most hosting companies are offering a WordPress-specific hosting plan in some form. But keep in mind that WordPress runs perfectly on regular web hosting. All you need is a Linux-based hosting that supports PHP and MySQL.
In order to make it easy for you, today, we are going to have a look at two popular web hosting options that people often get confused between. Those are regular web hosting and WordPress hosting. So, let's begin.
WordPress Hosting vs. Web hosting Overview
The very first thing that you might want to know is – what are the pros and cons of each? But before that, it's important to know the major differences between them.
Regarding a regular hosting plan, there are many hosting companies that offer it. More or less, each of them offers the same services. However, you may notice the difference in performance, price, and security. The most common regular hosting plan is Shared Web hosting.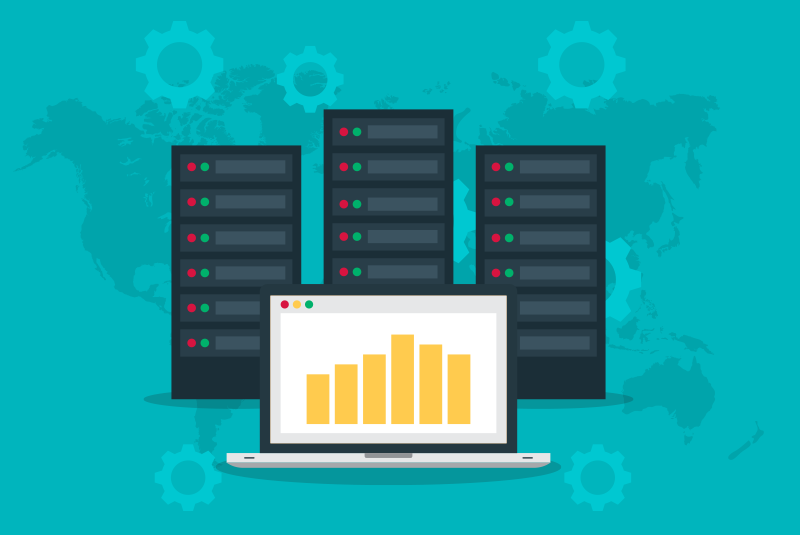 For those who don't know, in this type of hosting, multiple users share the resources of the same server. And for that reason, it is comparatively cheaper. You may expect to get a basic plan at the price between $3 to $10 for a month.
Shared hosting is cheap but it would not be sufficient for a site that has a huge amount of data and receive lots of traffic. But if you are running a single page website with the purpose of generating leads or promoting your newly built application, this will work great for you.
Next, regarding WordPress-specific hosting, it is little different from a regular shared hosting. It comes with the servers that are optimized to host WordPress sites only. Remember, a WordPress website may run perfectly on a regular web hosting, but a WordPress hosting plan may not be suitable to host websites other than running on WP.
Let's have a glance at WordPress Hosting features.
WordPress hosting servers are designed to perform well even in the high traffic conditions.
WordPress security features are often available. You can keep your site protect against threats like Brute Force threats, SQL injections, Malware, etc.
WordPress servers ensure that all the WP scripts are performing well.
Considering everything together, we can say that WordPress-specific hosting is designed to host the website running on WordPress platform, whereas general web hosting can be used to host any kind of website.  WordPress hosting providers come with a few advanced features that make managing a WordPress site easy.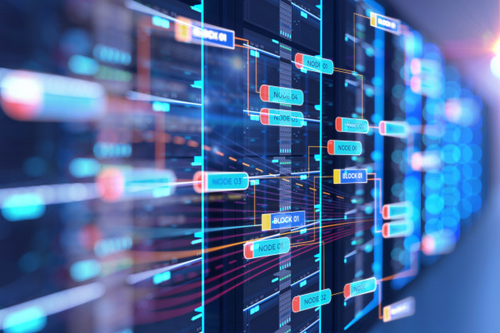 Must-have qualities for a WordPress hosting provider are:
The provider should be able to provide substantial bandwidth and consistency.
A good support 24/7
Good server speed and space
If your WordPress hosting provider doesn't come with these features and charges high bills, then it is a bad deal for sure. Now just take a look at pros and cons of both WordPress Hosting and General Web Hosting.
Pros and Cons of WordPress Hosting
Pros
Comparatively, WordPress web hosting is easier to operate. Anyone with basic computer skills can easily learn using WordPress hosting. Even the maintenance of servers offered by a WordPress hosting provider is quite easy to perform.
Since WordPress hosting servers are optimized for high speed and consistency, you always have a better chance to get good ranking in search engine results.
WordPress hosting allows you to create a bulk level of upgrades and improve your security level. There are many WordPress hosting providers that come with advanced security features like the RAID, manual reboot, etc.
Cons
We don't see any major disadvantage of choosing WordPress hosting until you're using it for a WordPress site. However, you may find some limitation issues with some managed WordPress hosting, especially if you want to install some a particular plugin that your provider does not allow.
Pros and Cons of Regular Web Hosting
Pros
With regular web hosting, you get basic features. Therefore, you will not see any special benefits here. However, you can switch from WordPress to another platform at any time without any need to change your hosting plan.
Moreover, if you're a web developer who wants to work with multiple script languages, regular web hosting is not something worth choosing. Nevertheless, its few unique benefits are:
You can host any website, not just a WordPress site.
The level of editing on your website is quite instant.
As per your plan, you get a number of features such as email accounts, daily backup, SSL certificate, etc.
General web hosting is more affordable than WordPress hosting.
Cons
It doesn't have the WordPress-specific features built-in, so a bit more work is required on your part.
Final Words
If you're into professional blogging, you're more likely to choose WordPress hosting. Pricing is a little higher but you will get features that are value for money. With WordPress hosting, you obtain a dedicated support, extra features, and high security. Therefore, many experts recommend WordPress hosting over regular web hosting.
But, it is you who has to make the decision. Determine what you're looking for before making the final decision, research the options, and go with what you feel is the best package for your needs.