A User's Guide to the Best
WordPress Themes
Whether you find yourself looking for a business theme or a blogging theme, you need a WordPress theme that maximizes revenue with the least amount of work, time, and money spent. We've researched and found TEN qualities that differentiate between an average WordPress theme and a "Best" WordPress theme, and we want to share them with YOU!
A WordPress theme should:
1
BE FANTASTIC!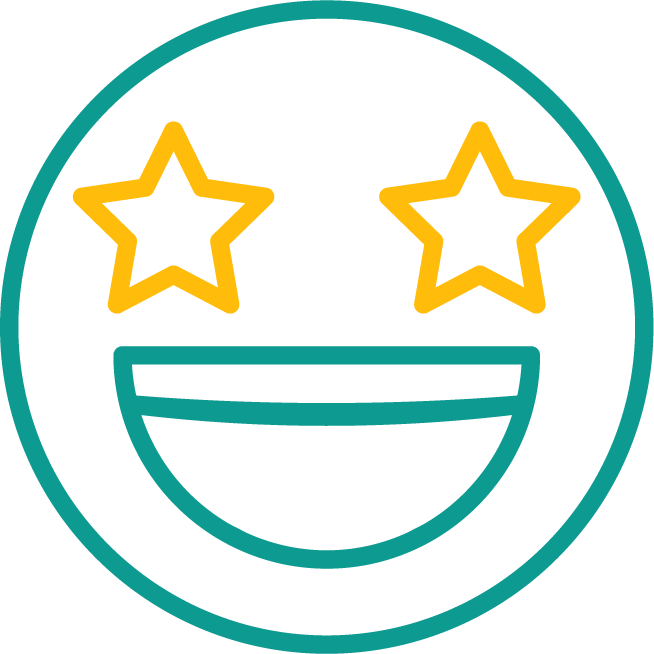 This one's a no-brainer! Of course we want something to wow our audience the minute, no, make that the second, they hop on our page! Our theme has to look visually appealing, catch their eye and imagination, and assure them OUR website offers what they need! We want love at first sight for every user!
2
BE BUG-FREE AND RELIABLE!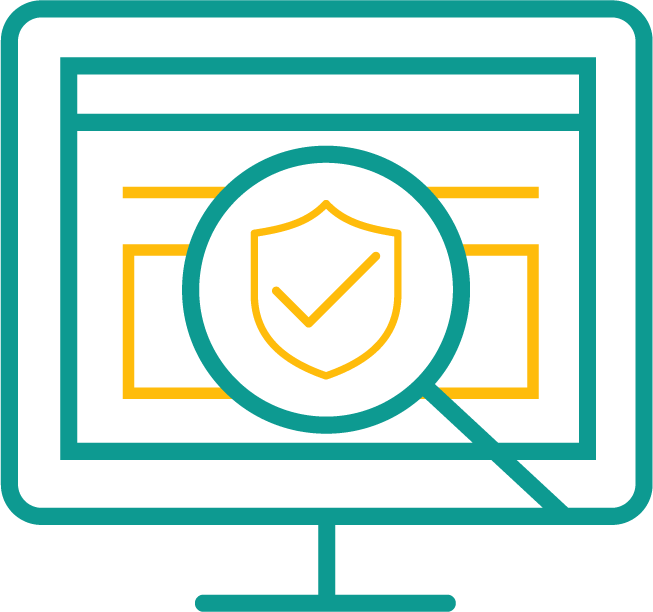 Ugh! We hate 'em in our house and we hate 'em in our themes. Few things gross us out more than dealing with bugs. We want a reliable theme where bugs don't hang out. And, where they won't hang out. That means our WordPress theme needs to be able to work in future versions. If we're paying for a WordPress theme, or even using a free one, we don't want to be surprised by a bug invasion in the future!
3
BE RESPONSIVE!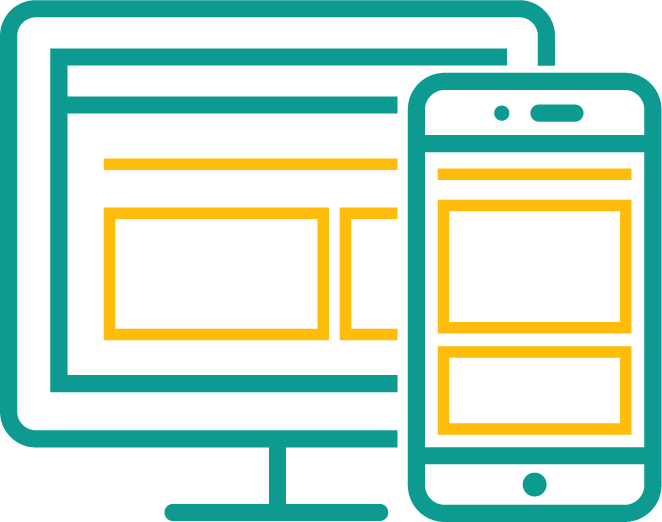 Can't stand it when someone's ignoring you? Well, we don't want our WordPress theme tuning us out, either. Crooked menus and awkwardly formatted content don't communicate politely. Whether we or our customers are using a laptop, desktop, phone, tablet, you name it- it had better respond to us and in ship-shapely sort of way!
4
BE SEO FRIENDLY AND OPTIMIZED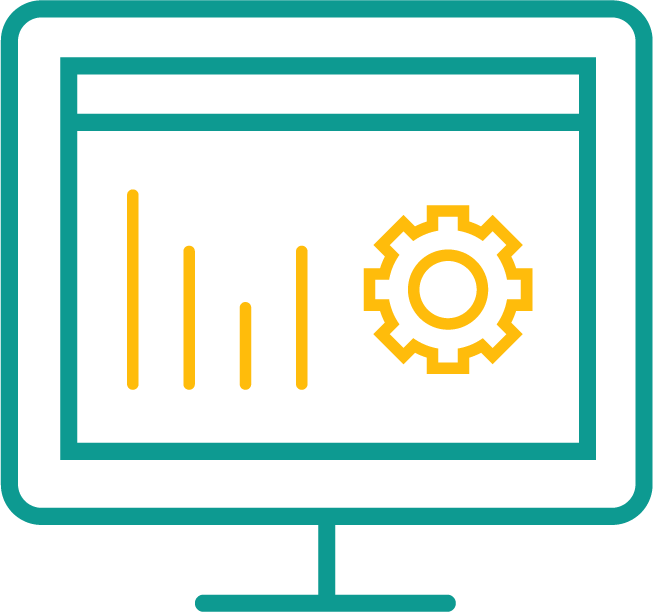 A friendly and outgoing WordPress theme? Yes! We want to rank high on Google so we get lots of visitors!
5
BE LOW COST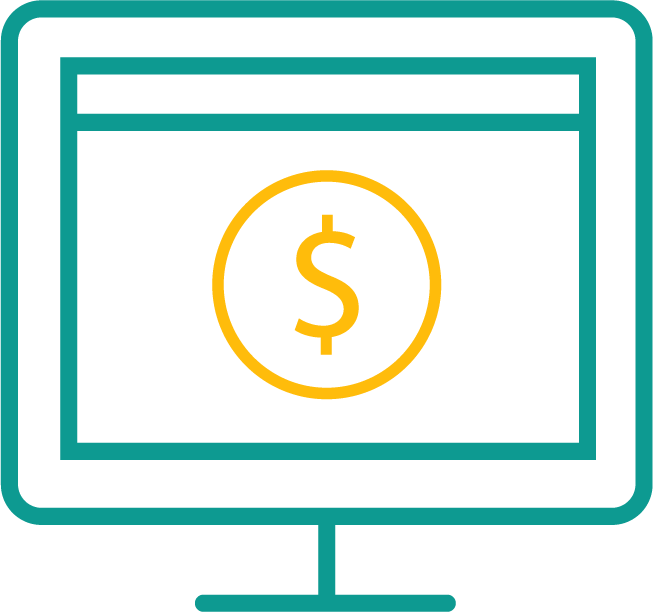 Hey, if you can save a few dollars, might as well. However, keep in mind that some free WordPess themes may not offer great customer support. Paying a little extra often means the company is able to provide better support. It's a win-win situation for the customer and for the company.
6
BE FLEXIBLE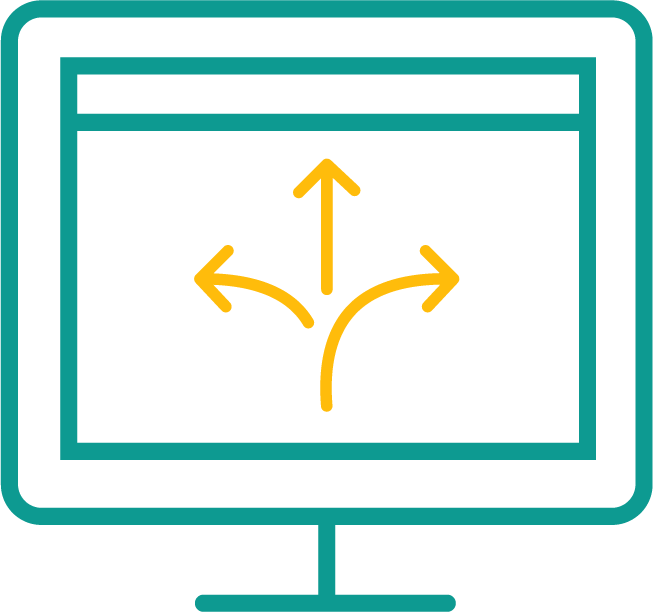 We want a limber WordPress theme that can stretch, easily, to accomplish whatever goals we need that theme for. We pay attention to the features it offers, how easy it is to set up and work with WordPress plugins and add-ons.
7
BE FAST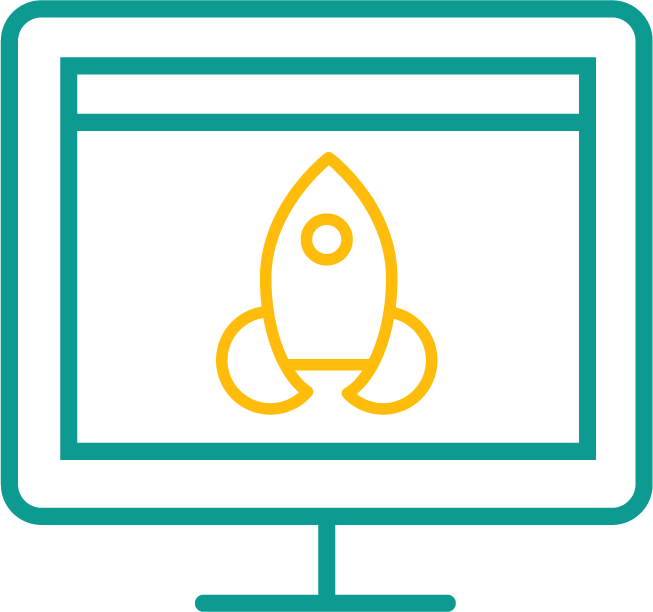 Time is money. Customers aren't going to wait around forever for our theme to load. We want a fast loading theme. For many customers or users it's "Sayonara" if the page takes longer than 3 seconds to load!
8
BE DOCUMENTED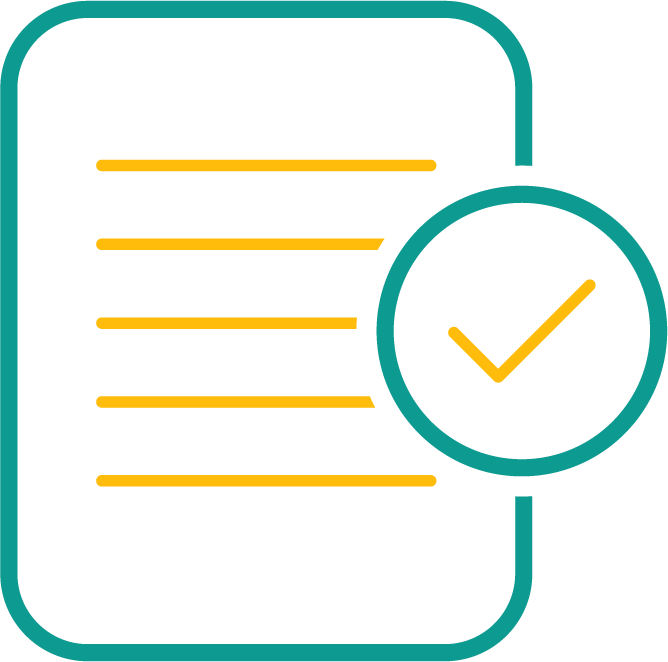 Every once in a while we might need to check out the documentation. We want a WordPress theme that has our back!
9
BE SUPPORTED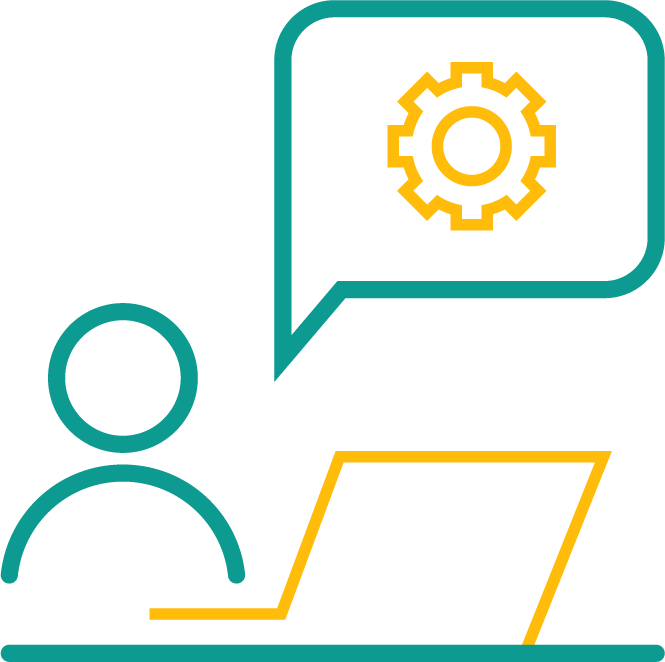 There are no stupid questions. At least we don't think so! Find a company that welcomes your questions, feedback, and addresses your problems. You deserve to have friendly, helpful, and timely support. If the theme's customer service doesn't answer their emails…not a good sign.
10
BE FLEXITHEMES

Insert Trumpeting Fanfare! Yes, we're tooting our own horn. But really - FlexiThemes has it all. What about our WordPress themes isn't to brag about? Our themes are super simple to use and set up. Every WordPress theme we offer boasts a functional website with drop down menus, slideshow, and contact form that loads in a split second. And it's all fully documented. Did I mention, responsive, too? Your users will be able to access our WordPress themes from any device! Our themes are bug-proofed, SEO friendly, and FAST! Our prices can't be beat! And our friendly support is just one email (that we will always happily answer) away. You've found the Best. Give it a try. You won't be sorry, and your users won't either!
How to Find WordPress Themes
This tutorial will show you how quick and easy it is to find new WordPress themes at FlexiThemes.
Let's get started...
1
Search for a WordPress Theme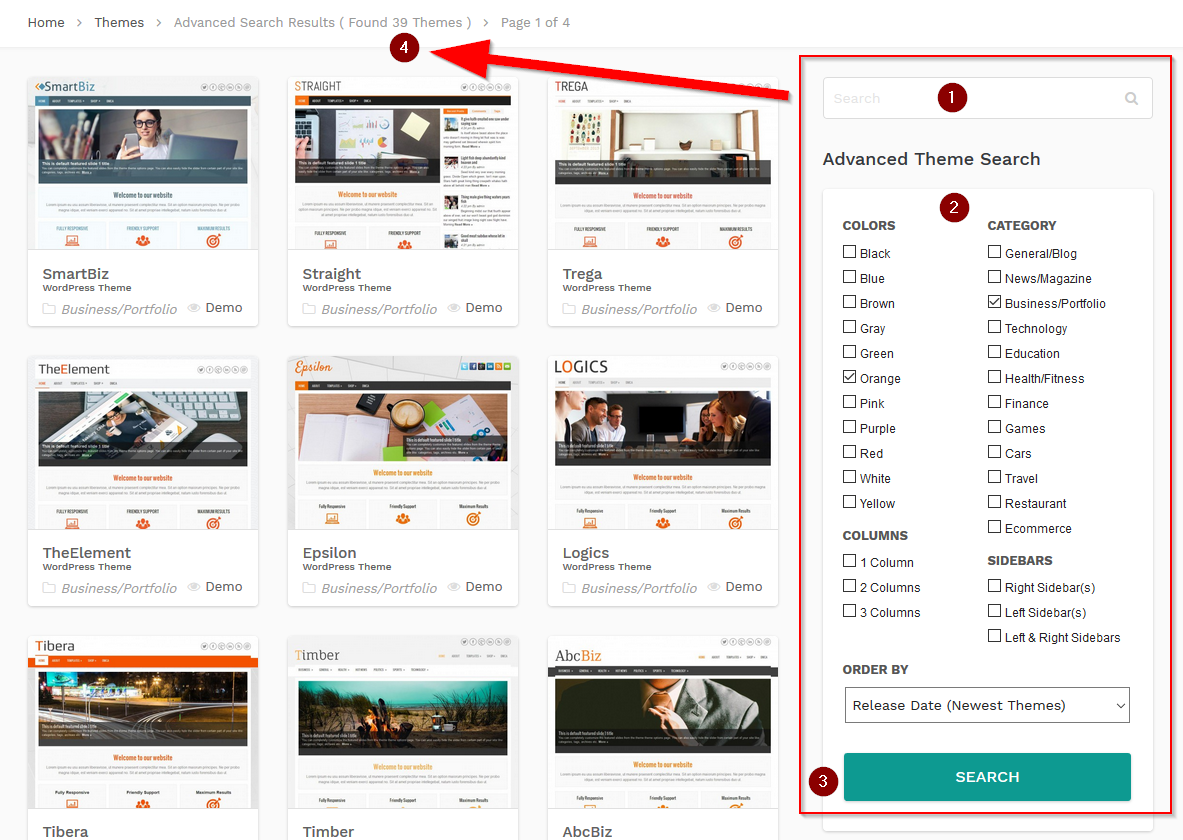 Because we have so many WordPress themes, the best way to find one is to do an advanced search.
2
Don't Forget the Pagination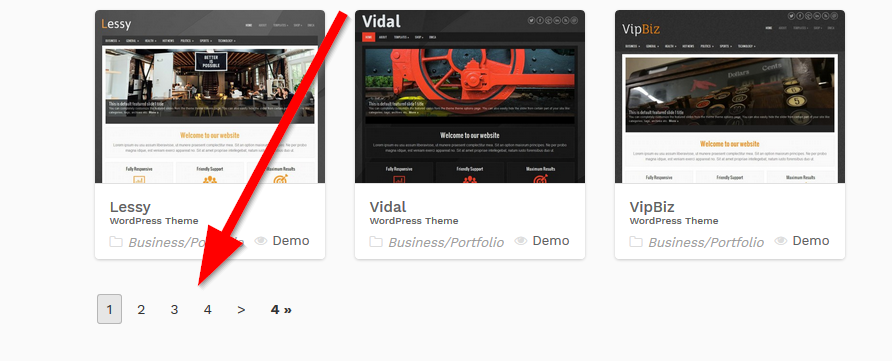 Other WordPress companies have just a few themes, not enough for several pages. Because we have over 2,019 WordPress themes, many of your searches will have two or more pages. So check the pagination at the bottom if you're looking for more.
3
Select Your WordPress Theme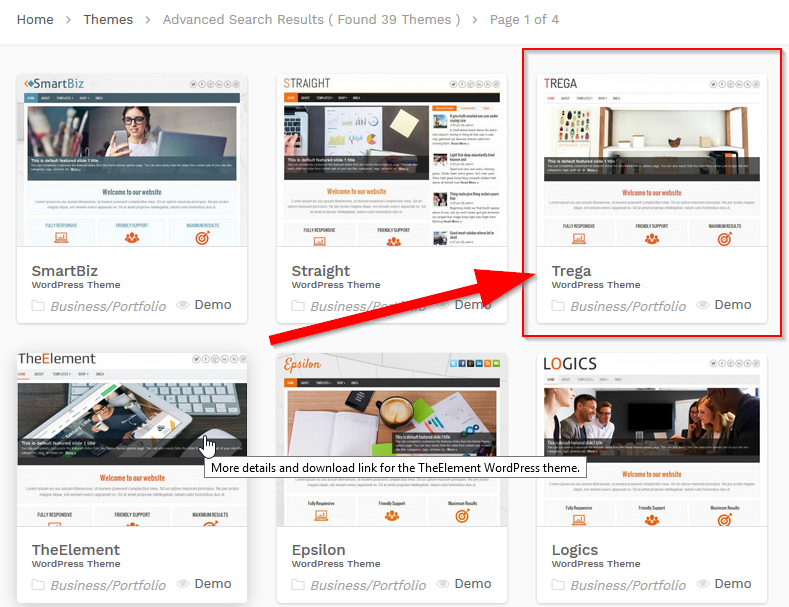 Once you've found the right theme, select it by clicking on its image or title to view all the details.
4
Download or Buy the WordPress Theme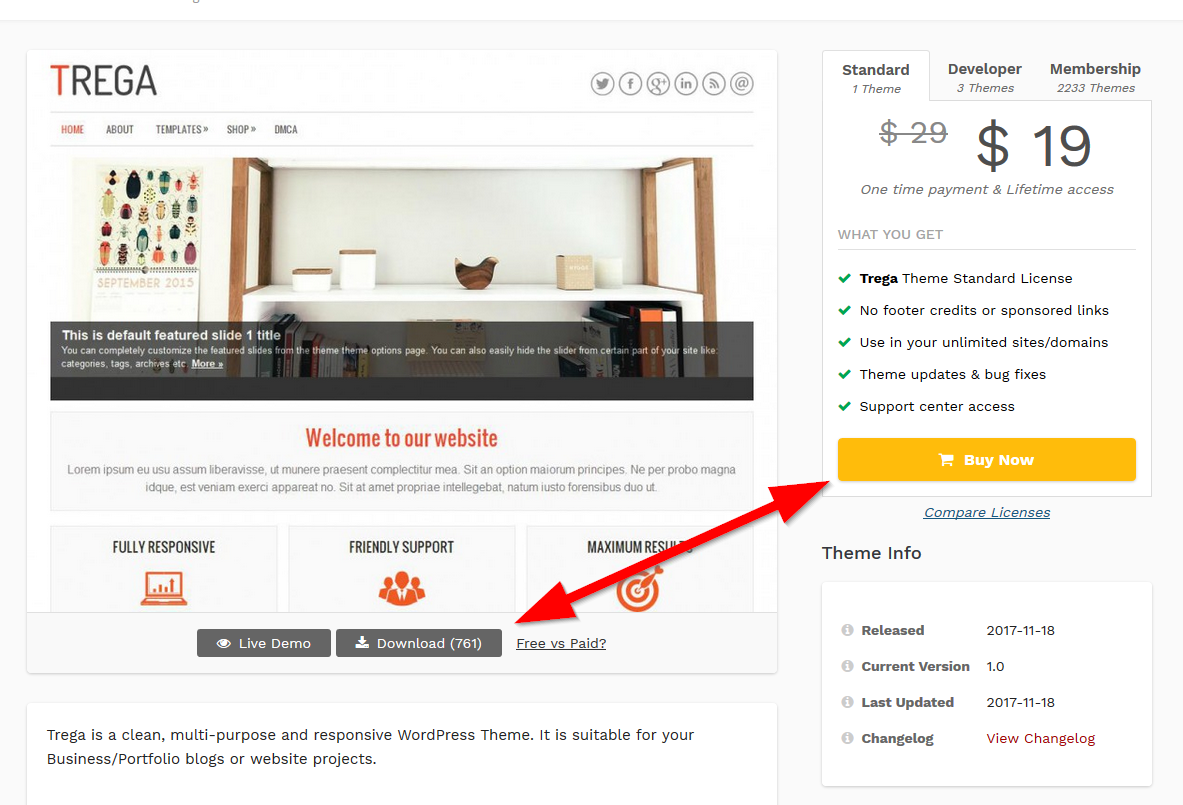 We have both a free WordPress theme version and a Pro WordPress theme version for each and every theme of ours. You can view the free vs pro differences on the right side of the page. Select the Download button for the Free WordPress Theme or the Buy Now for the Pro WordPress Theme.
Now that you have your theme, let's install it...
How to Install a WordPress Theme
This tutorial will show you how easy it is to install your new WordPress theme.
1
WordPress Themes in Wp-Admin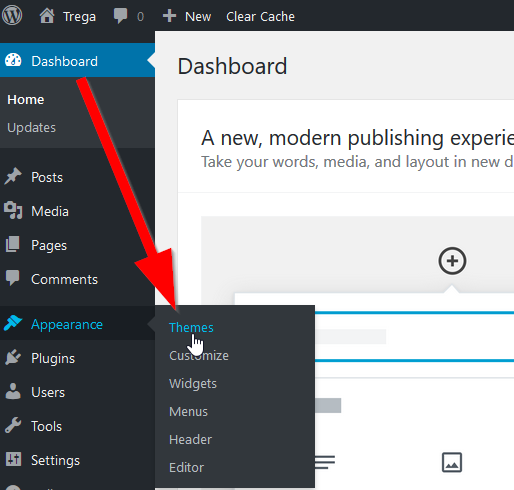 Go to:
wp-admin
Appearance -> Themes
2
Add New WordPress Theme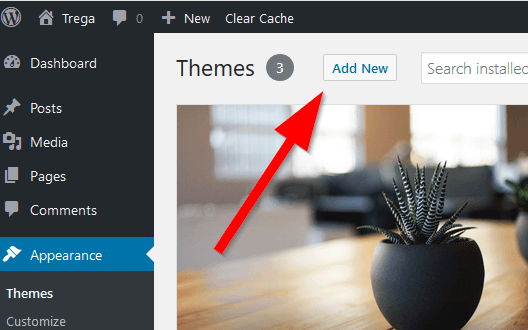 Click the "Add New" button
3
Upload and Install WordPress Theme

Upload Theme
Browse and find the file that you downloaded
Install Now
Now that you've installed your theme, let's make it live...
How to Activate and Configure a WordPress Theme
This tutorial will show you how easy it is to configure your FlexiThemes WordPress Theme.
1
Activate the WordPress Theme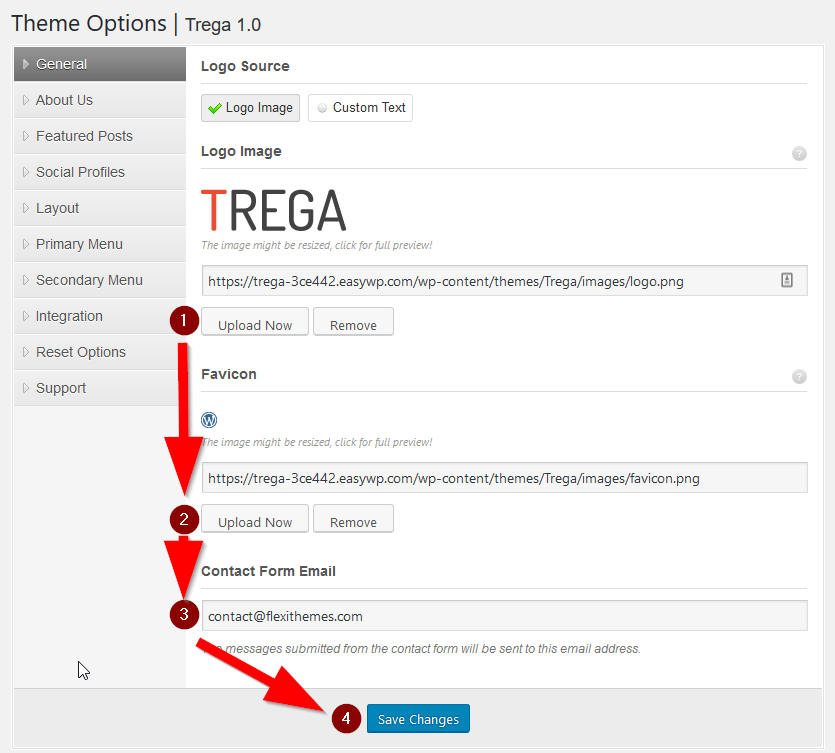 After your theme is installed, click the Activate theme option. When activated, our theme will take you straight to the configuration options.
2
Change Logo, Favicon, and Contact Form Email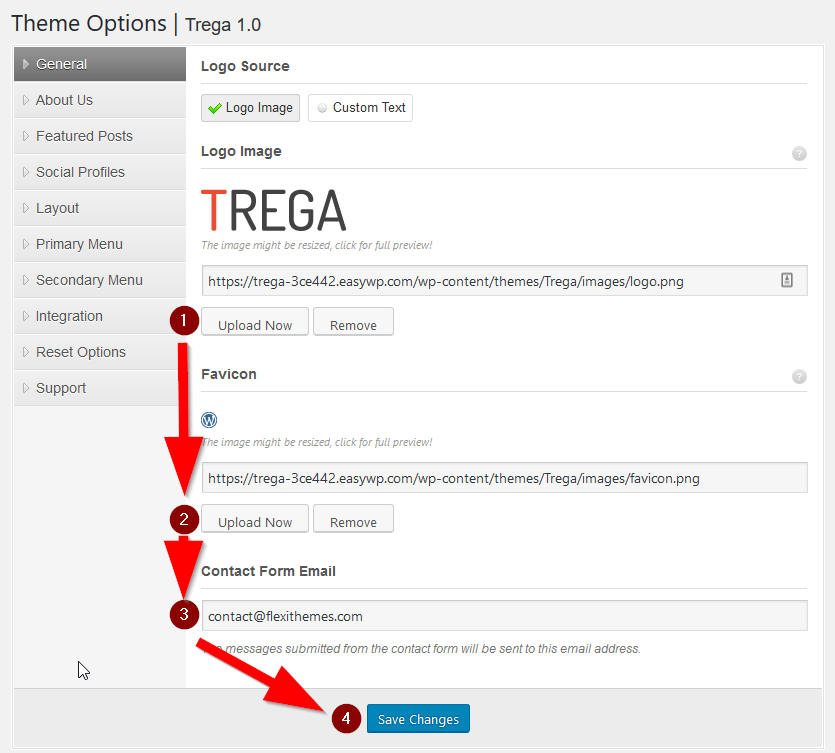 Our WordPress themes make it very easy to change key parts of your site. Just upload your logo image. Your favicon is the little icon that visitors will see in their browser tabs. Our theme comes pre-built with a contact form too. If you need something more advanced, we recommend Gator Forms.
3
Change "About Us" Page Info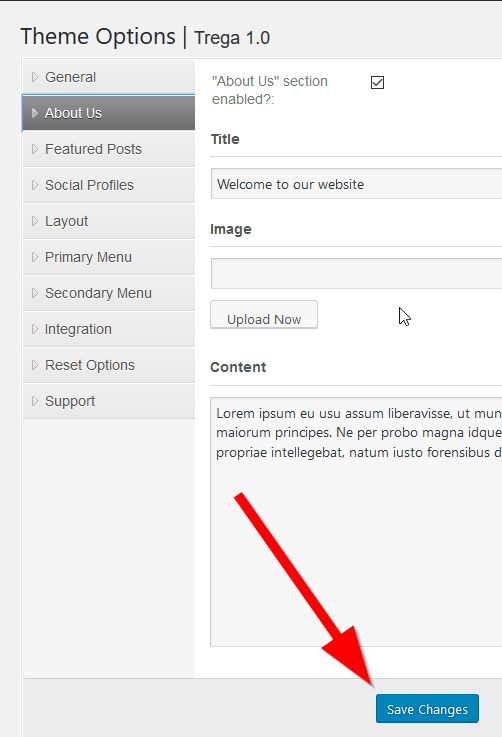 We've made it super easy to get a site up and running with our WordPress themes. Since most WorPress websites have "About Us" pages, we've made an easy-to-use option to set it up for beginners.
4
Slideshow Settings of the WordPress Theme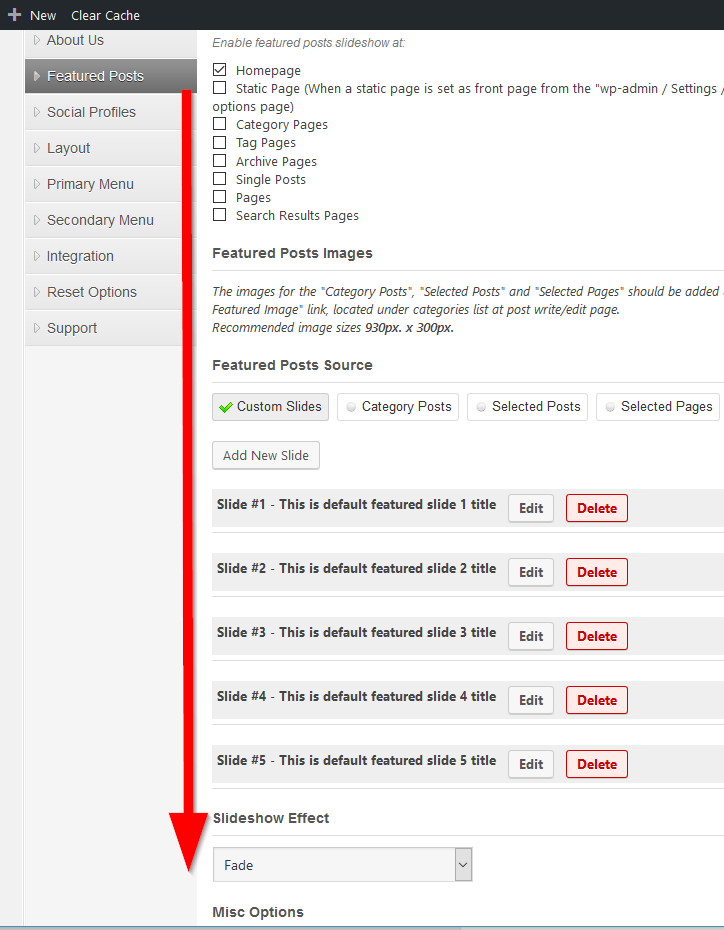 All the settings that you need for the featured slideshow - that's built into the theme - are on this area. Changing images is super simple! Be sure to scroll down to see the miscellaneous settings for the slideshow, like showing/hiding title, thumbnail, excerpts, etc, and the speed settings.
5
Change the Social Media Profiles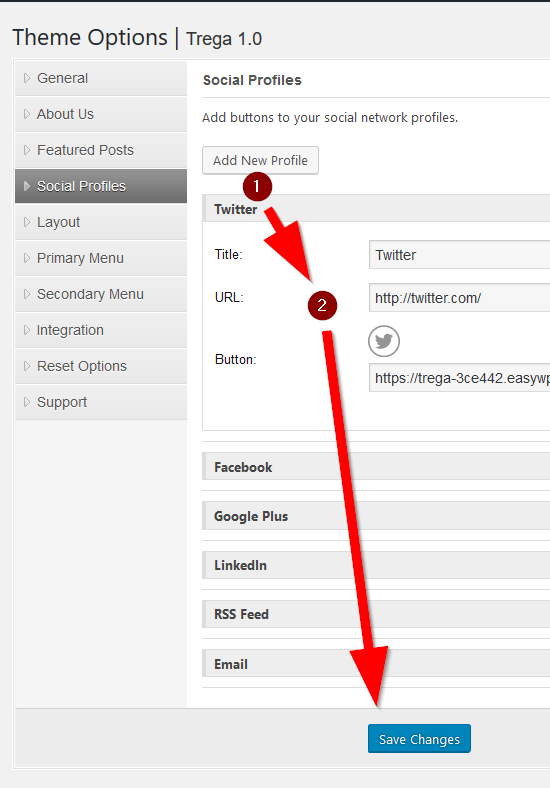 Your WordPress theme comes with social media icons (only if you want them). You can add your profile links here, as well specify new ones.
6
Layout Settings for Your WordPress Theme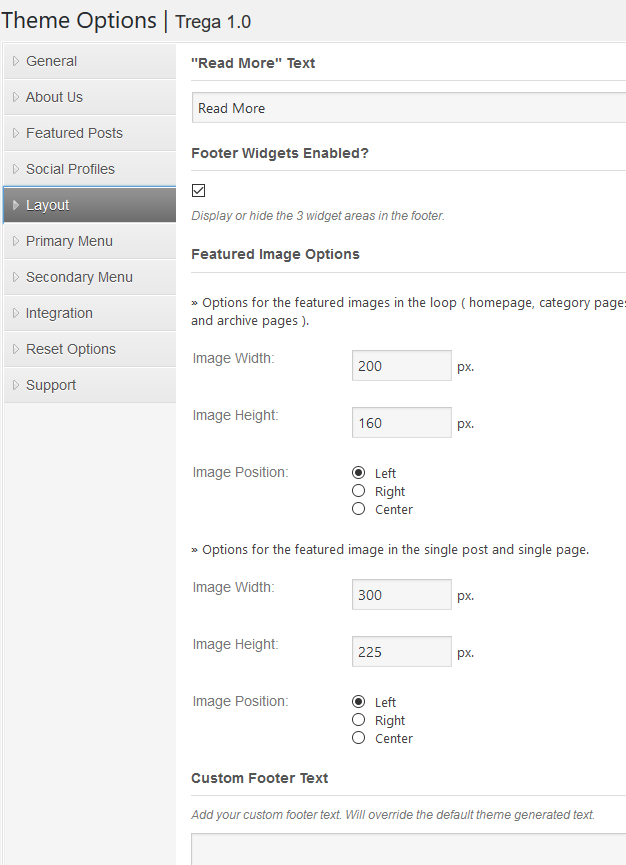 Here there are different layout settings, such as image sizes. Our Pro WordPress themes also allow you to add a custom footer and remove "Powered by" links. Keep in mind that each theme will have a "Page template" option within each page, which allows you to set individual layouts (example: full width, contact form, sitemap, etc) for each page.
7
Main Menu Settings for Your WordPress Theme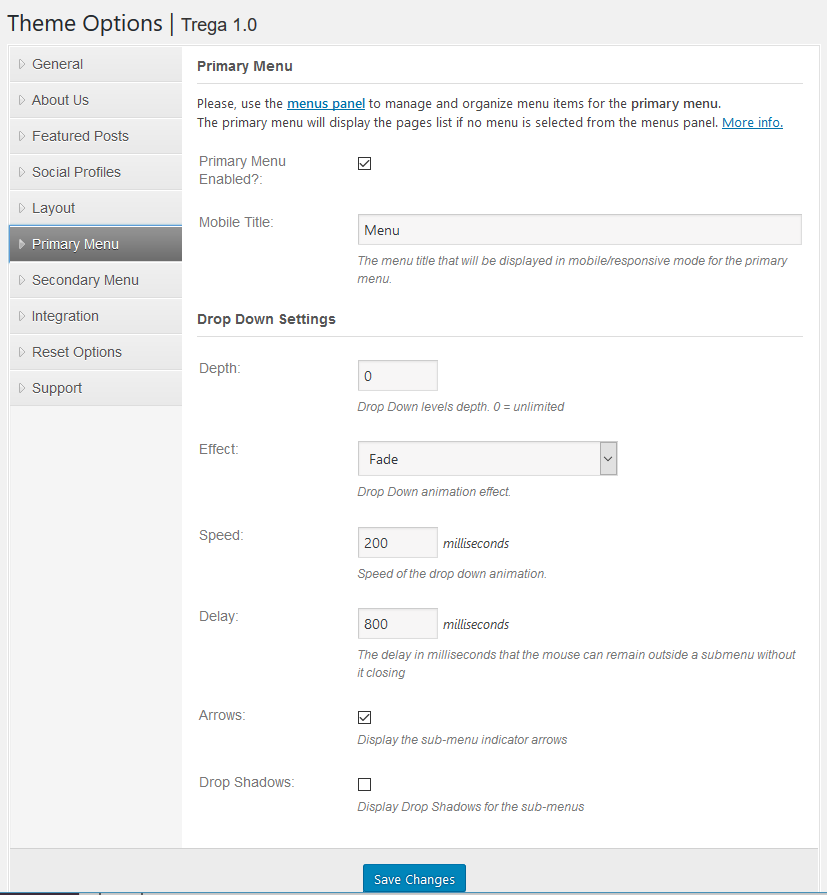 Our WordPress themes come pre-built with drop-down menus and mobile friendly menus. We have settings that display the animation and speed of the drop down, plus a few more settings.
8
Secondary Menu Settings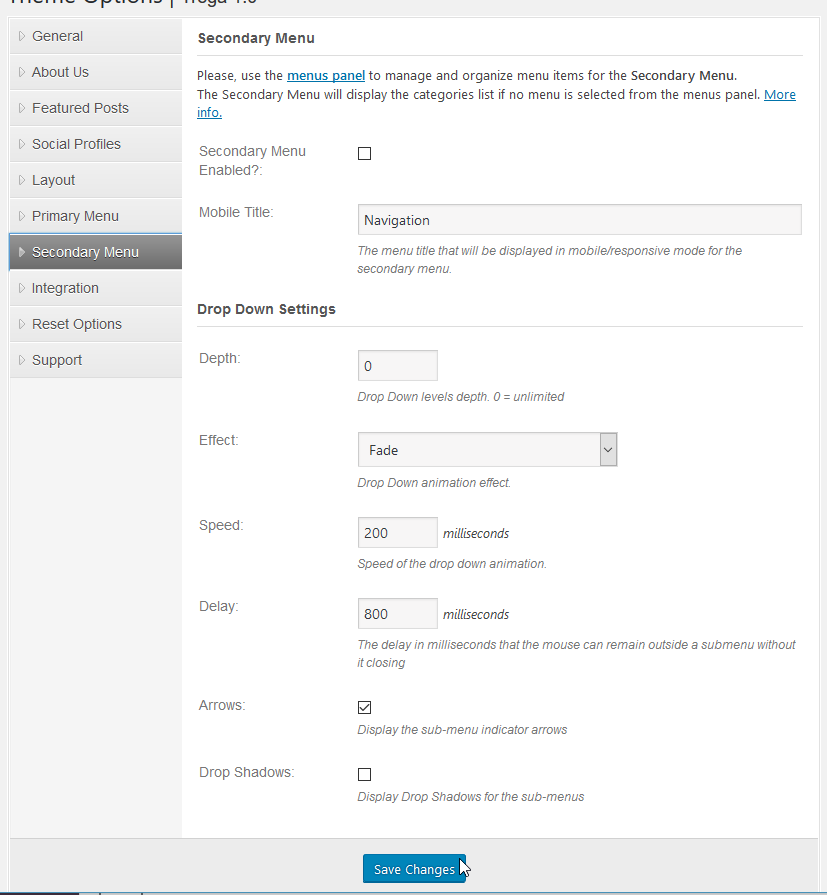 Few WordPress themes provide drop-down menus for secondary menu items. Our themes do! And we have the same controls for them as the main menu.
9
Custom CSS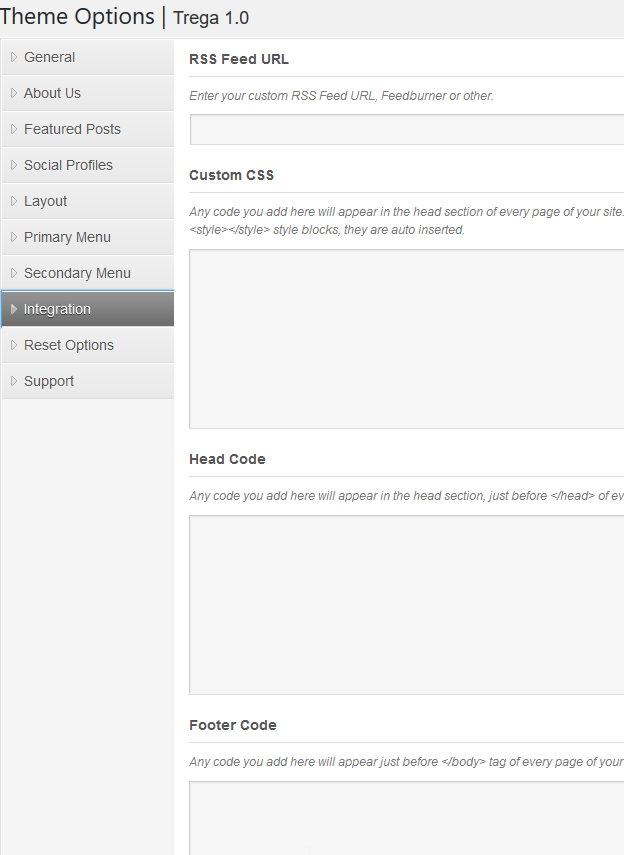 Our themes allow you to easily add custom CSS, as well as custom code to the head and footer of the theme (before the body tag). Don't worry if this doesn't make sense yet. You only need it if you're doing some more advanced things and our support will be glad to help you.
10
Your WordPress Theme Setup is Done!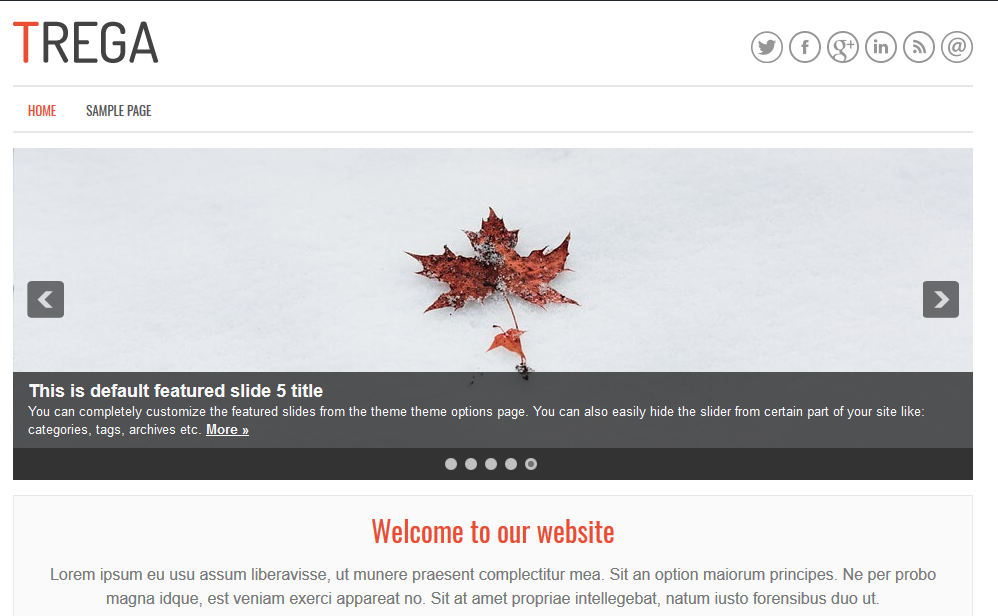 With just a few steps, you've made your new WordPress theme live! Congrats! It's SEO friendly and mobile friendly out of the box. If you're running an Ecommerce site, you can install WooCommerce and your theme has built-in compatibility. If you want to add your contact form, you'd go to Pages and create a new page. Select "Contact Form" as the page template and your contact form will appear. It's already configured and "ready to go".
You can now start blogging or add new plugins to your site. If you need any help along the way, be sure to contact our support.
Thanks for following our tutorial! Be sure to bookmark our site and read our blog!